1. Sustainable Business
CONO gives its dairy farmers a stronger position in the chain. Being able to pay a fair milk price is our right to exist. We make tasty dairy products and build strong brands with which we optimally value our members' milk. We also strengthen our own chain by purchasing sustainable energy from CONO members and help dairy farmers set up short chains. We also value the additional social functions of our members, such as a care farm and on-farm education. CONO has long-term collaborations with service providers, chain partners and member dairy farmers. Mutual trust and good working relationships are a good basis for new developments and innovations. Not imposing rules but rather identifying and tackling sustainability issues together in consultation. Adding value in the chain is a condition for cooperation with chain partners. Sustainability steps of our livestock farmers and all other chain partners add value to the end product and that is appreciated by the consumer. Economic growth must not come at the expense of natural resources. Therefore, we want to decouple sustainable value growth from volume.
2. Animal welfare
CONO has animal welfare very high on its agenda. Happy cows we call it. CONO cows graze fresh grass in the pasture as soon and as long as nature permits. The calves and heifers also graze in the pasture, because young is old. Cows that graze in the pasture show more natural behavior, are more "comfortable in their skin" and are therefore healthier. Thanks to the dairy farmer's good care, the cows are getting older and need less antibiotics. The cows have plenty of space in the pasture and barn. Soft bedding and cow brushes are available here. A healthy cow lives longer and that is sustainable in many ways: animal welfare speaks for itself but an older cow is also better for the climate and increases the dairy farmer's job satisfaction.
3. Working environment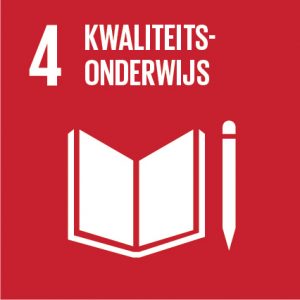 Vitality and safety of our people results in an enjoyable and inspiring work environment. We strive for fit and happy colleagues and low absenteeism. At CONO people have control over their personal and professional development. Striking examples are the training house for production employees, the Caring Dairy workshop program for our dairy farmers and a real in-house dairy training for future cheesemakers. Inspiring work environment where there is room for personal input and quality and sustainability are top priorities.
4. Biodiversity
Every dairy farmer works with and depends on nature. We strive for as many soil-bound farms as possible with a good balance in the cow-manure-soil-plant cycle. With cows grazing on old grassy soils with clovers as nitrogen fixers, we limit nitrogen emissions. This creates more living space for (agricultural) nature such as meadow birds, swallows, herb-rich grassland and also flowery borders such as the Beemster bee ribbon. Our cows' feed concentrates are 100% GMO-free and our cattle farmers do not use crop protection agents such as glyphosate in the cultivation of roughage.
5. Climate
CONO Kaasmakers is the first dairy organization in the Netherlands to express its ambition to be climate-positive with its entire cheese chain by 2030. Climate-positive is CONO's next ambitious step to ensure continuity for future generations. With this, we confirm our leading role in the field of sustainability. The organization and cheese factory of CONO Kaasmakers will be climate neutral certified by Climate Neutral Group by 2020. Our motto is to use and waste as little energy as possible. Reuse circular residual heat as much as possible. Our purchasing strategy with green electricity from our own members helps the energy transition further. On the farm, we are working on more land-based farms and closing the cycle. More feed from our own soil and from the region and less loss of nutrients means a lower impact on the climate. Energy consumption on the farm is low and generated sustainably with solar panels or wind turbines. Dairy farms with energy overproduction supply power to the CONO cheese factory.
6. Circular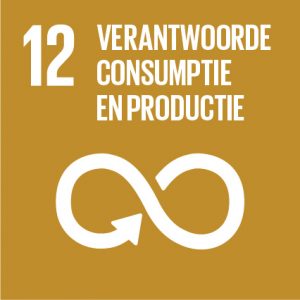 CONO does not produce more than the market demands. There is no overproduction and food waste is minimized. Circularity and circular agriculture are the basis for stopping the depletion of natural resources. Circular agriculture is about the balance between healthy cows and healthy soil. Lots of pasture and grazing provide the protein needed which means less needs to be purchased in the form of concentrate feed. CONO farms are largely self-sufficient with their own feed. Permanent grassland and, for example, herb-rich grassland is very sustainable because it improves soil health, increases biodiversity and sequesters carbon (CO2) in the soil. Circular water use because we reuse residual water from milk as cleaning water for the cheese dairy. Further optimization will lead to less water use and less wastewater. The wastewater is purified clean by our own treatment plant. On the farm, this means preventing leaching of nutrients from the soil to surface water. We are committed to less plastic packaging and looking for truly recyclable packaging made from renewable raw materials with the goal of fully circular cheese packaging in 2030.