Our cooperative
The CONO Kaasmakers cooperative has existed for 120 years. Our dairy farmers' cooperative has become a leader in the field of animal welfare, sustainability and the tastiest cheese! At CONO, it all starts with the cooperation between cows, farmers and cheese makers. The fact that together we strive for the highest quality and have respect and attention for each other is what connects us. Together we achieve more than each on his own. We will continue to invest in this on our way to a successful and climate-positive future.
"Over the past 120 years, our cooperative of dairy farmers has become a leader in animal welfare, sustainability, and the tastiest cheese. You don't become and remain a leader on your own. You do it together. Because in this way we achieve more than each individual.
-Gerben van Diepen, chairman of the Board of Directors
Our farmers
More than 400 CONO dairy farmers are members of the cooperative. Each dairy farmer is an independent entrepreneur. Our members deserve a fair milk price so they can take good care of their cows and their families. And to continue investing in sustainability so they can pass on their business, with all the knowledge and dedication that it requires, to the next generation.
Our cheese dairy
The CONO cheese factory is located in the Beemster polder. And has been called 'De Tijd' since 1929. With this name, we make a promise: with the cheese factory, we will contribute to a better world in a way that matches our origin and identity. We remain true to our traditions from the past, such as stirring the curds by hand and natural ripening.
De Tijd' is climate neutral certified by the Climate Neutral Group. We continue to make cheese in the traditional way, but with the most modern, sustainable equipment and techniques.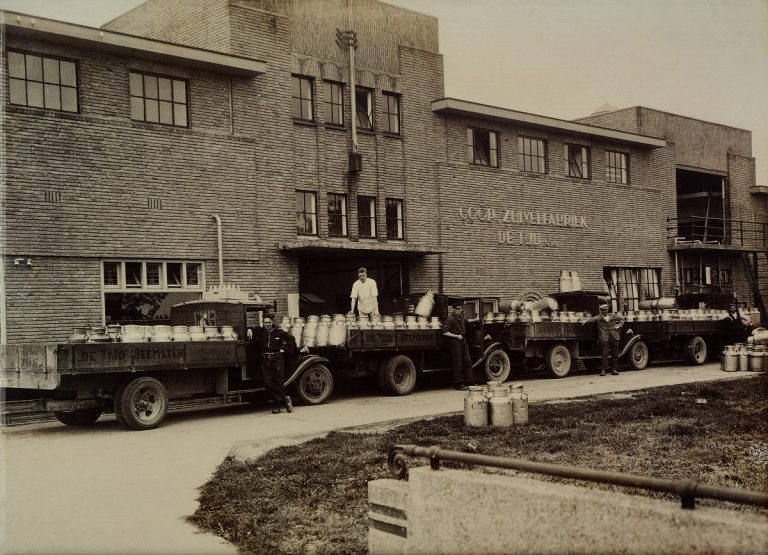 Our history
In the Beemster Polder, between the cows, stands the cheese dairy where cheese is still made the same way it was 120 years ago.